Floodlight for the LED construction
LED light Solimina for the construction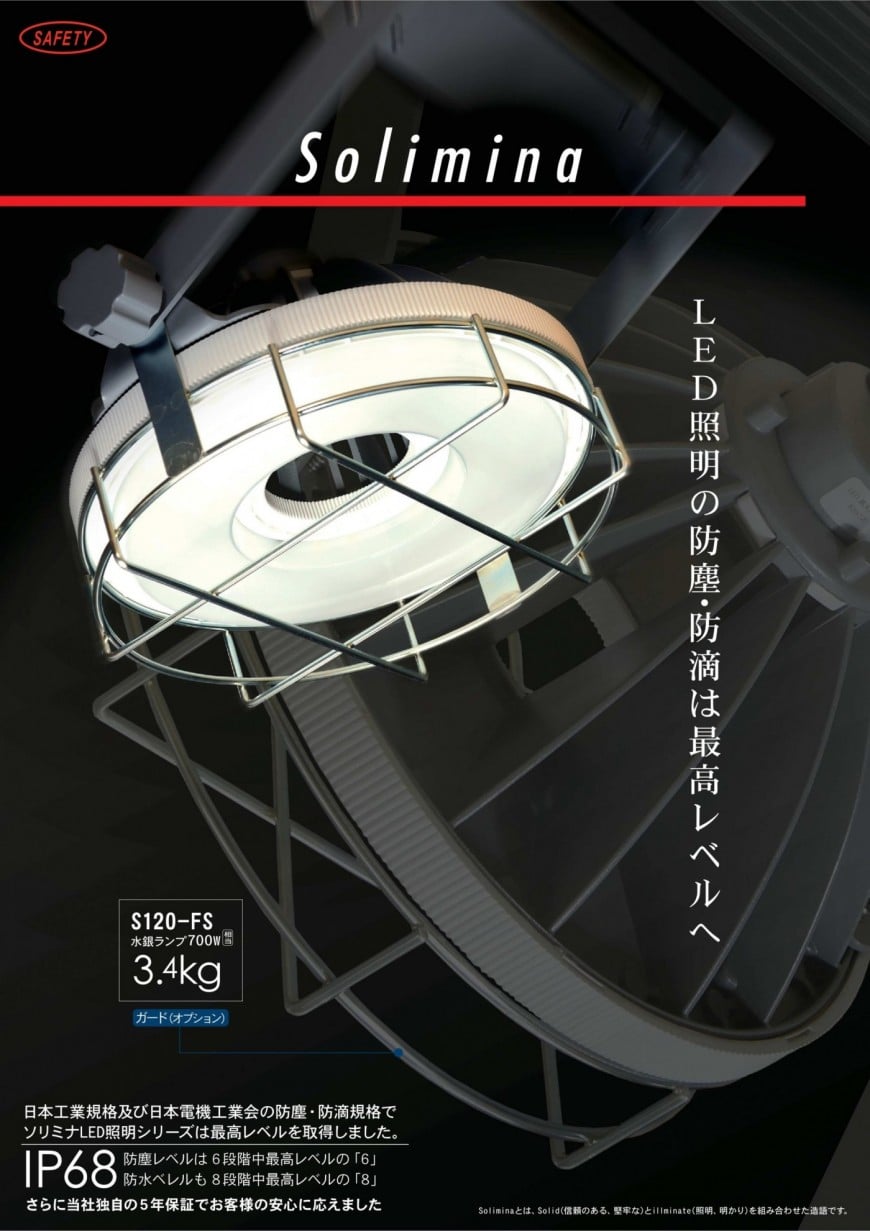 With Solimina 
Durability, "solid" including reliability, the toitta word
Lighting, toitta "illuminate (illmination)" to light it up
I cross two words
Solid + illuminate (illmination)
The "Solimina" reading "sled Mina"
I named it with all a wish when it wanted to continue being lightener with the solid lighting / reliability.
Product specification
Power consumption

(W)

Total flux

(lm)

Luminous efficiency

(lm/W)

Color temperature

Light distribution angle

Weight

(kg)

Retail price

(tax-excluded)

desired

S80-FS |

Lamp 400W class of mercury

80

10,000

125

5700K

150 degrees

2.5

90,000 yen

S120-FS |

Lamp 700W class of mercury

120

16,200

135

3.4

120,000 yen

S200-FS |

Lamp 1000W class of mercury

200

26,000

130

4.9

195,000 yen
Product characteristic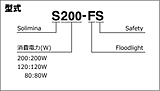 A light distribution angle: Super high an angle of 150 degrees
The rating input voltage: Voltage-free (100-240V) 50/60Hz
It becomes the illumination at the time of the use of 200V at the time of the use of 100V.
Materials: PC, aluminum alloy (I coat it with paint resisting damage from salt breeze)
An internal tip: Lumileds company
The serge protection voltage: 8kV, optional 15kV correspondence
A use temperature range: -40-50 degrees Celsius
A protection class: LED module IP68, power supply IP67
A term of a guarantee: Five years
Safe standard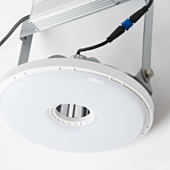 I am strong in a shock and am made of PC (polycarbonate) without scattering such as light weight, the glass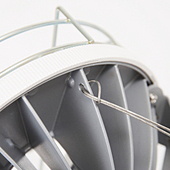 With fall prevention wire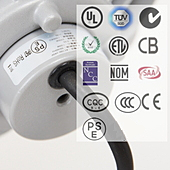 The PSE other third parties certification system acquisition (I clear safe standards such as PSE, CE, TUV without the guard)
Comparison between mercurial lamp 1000W and S200-FS (setting high 7m irradiation an angle of 60 degrees)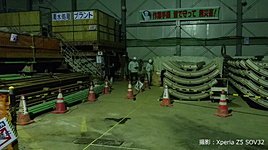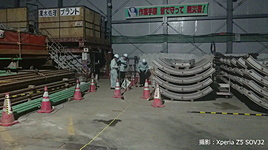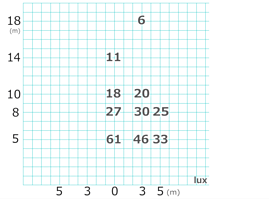 Illumination distribution map
Option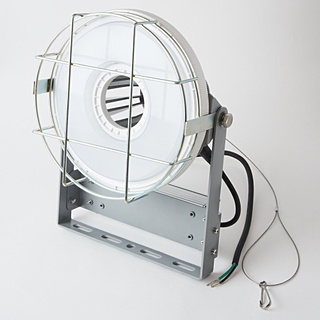 Each exclusive guard model: S-80G | S-120G | S-200G
A retail price desired: 8,000 yen (tax-excluded)
※Safe standards such as PSE, CE, TUV are clear without the guard
Please consult about
a period or an area
of the hope
including the sample
.
TEL 045-833-8221 (weekdays 09-17:00)
Correspondence when the malfunction in the guarantee occurred for five years
A product guarantee (the malfunction by the construction is excluded) than a delivery day for 5 years.
I deliver a malfunction point after repair.
I identify a cause immediately and submit a report.
When it is difficult to have to wait until repair completion, I offer a new article.
The total sale results in Japan of the LED module made by HP. 60,000.
32 number of deficient outbreak within five years after the shipment (mainly a power supply section)
Deficient outbreak probability 0.05% approximately one /2, 000
As of April 11, 2018, there is not the proposal of the malfunction from a customer of the sled Mina sale.
Surprised trade fair Osaka ichioshi product contest eighth place receiving a prize jumbo for 2,018 years