Fluorescent tube with overpass
Fluorescent tube with overpass made of polycarbonate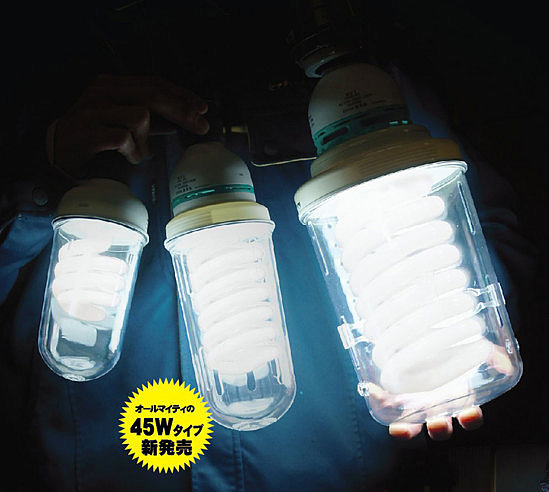 PC (product made in polycarbonate) guard is united with a fluorescent tube and debuts.
Work for work lighting (chinning light, gobanto), welding spots for the construction of the errand lights up a mercury lamp and the incandescent electric lamp
(block welding, inboard repair work of the shipyard)
I do this and contribute to energy saving. Guard made of plastic and a metal overpass are not necessary for a postscript,
I largely improved construction characteristics.
I am reliable without the worry that glass scatters as an overpass is one body by any chance even if a fluorescent tube is broken.
[product page]