Temporary box
Safety box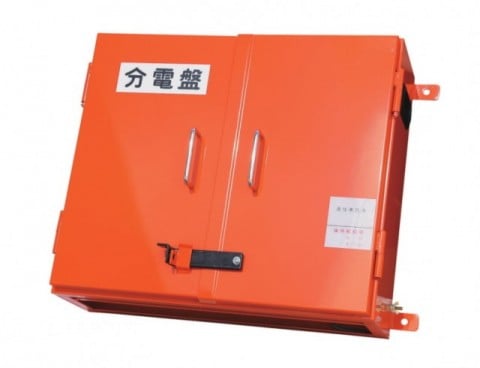 ---
The iron construction that it

seemed to be available on the site repeatedly

, and the body was superior in durability

, dish drainer rain structure-proof. It is reduced the running cost when I have you use it including maintenance for a long time.
---
Ground takeoff is easy by ground copper bar attachment.
---
The installation hole (Mimi of four places) which I designed to stretch outward from the back of the box largely reduces work reduction and setting time when I install a box in the single pipe.
---
I can be attached to an installation pipe with a U-bolt easily in a short time.
---
It is an input and output cable support bar.
---
The opening and shutting of the door is smooth by use of special hinge.
---
※The standard color is orange (2.5YR6/13), but with the specified color you like produce it.