Switchboard article
Safety box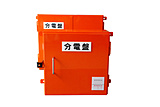 It is safety original Temporary box in pursuit of usability.

●The dish drainer rain structure, durability-proof are available on the site repeatedly highly.
●Ground takeoff is easy by ground copper bar attachment.
●I can be easily attached to an installation pipe with a U-bolt.
●It is an input and output cable support bar.
●The opening and shutting of the door is smooth by use of special hinge.

※The standard color is orange (2.5YR6/13), but with the specified color you like produce it.
Model
Width (?)
Height (?)
Depth (?)
Self-respect (kg)
Specifications
Inquiry
SD-0
310
350
145
7
Indoor, outdoor combined use
Estimate
SD-1
420
420
180
10
″
SD-2
600
520
200
16
″
SD-72
720
520
200
20
″
Sticker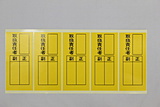 When I install Temporary switchboard in the spot, a lot of essential stickers are had.
For more details, please see
this page
.
Parts and others for the Temporary switchboard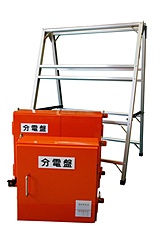 The original Temporary switchboard article of the safety electrical equipment focuses on safety based on an on-site voice and it is easy to use it more and I aim and develop and sell a reasonable product.

In addition, as well as our original product
I handle various products about the switchboard such as the breaker of each maker, a terminal stand.